Life Insurance

Business Genre/Categories:
Business Description:
I am one of those fortunate people who truly love their job. I am excited to come to work every day because I know I have the ability to make a huge impact on the lives of the clients I serve. Over the years as a single parent, I learned so much about saving, investing, budgeting and planning. My knowledge and personal success in these areas caused friends and colleagues to reach out to me with questions about my approach. Even though I was in a different profession at the time, whenever a friend asked, I helped, and they all encouraged me to work with people on their financial goals full time. When I learned about Edward Jones and the firm's approach to working with clients, I knew it was the right place for me.
As a financial advisor at Edward Jones, I bring my life experience and my passion for helping others to everything I do. I use a thorough planning process to help my clients build personalized strategies to achieve their financial goals. I pride myself in being a trusted financial resource available to individuals, businesses and families with any level of investment experience. My mission is for my clients to feel valued, understood and confident that I have their best interests at heart.
Focus Areas
College Savings
Insurance & Annuities
Retirement Income Strategies
Retirement Savings Strategies
Intergenerational Planning
LGBT Finances
Business Genre/Categories:
Business Description:
My mission at Northwestern Mutual is to help my clients identify and achieve their financial goals in a safe and welcoming space. As a gay man I never sought out a financial adviser earlier in life mainly because I was intimidated working on such an intimate topic with a potential non-ally to our community. I wish I would have known earlier about the options available to help us achieve our goals more strategically and efficiently.
Some companies only focus on insurance. Others just on investment strategies. With Northwestern Mutual, you'll partner with me and look at your financial big picture. Our integrated approach helps you build an achievable, flexible financial plan with the right mix of insurance products and investment strategies to help get you to your goals.
I take a holistic planning approach to cultivate my client relationships and become their trusted adviser. I will help my clients become financially secure by matching their needs with innovative solutions using world-class insurance services and internationally recognized investment products. Northwestern Mutual also has a perfect score on the HRC Corporate Equality Index. There are many areas where we have similarities to those outside of the LGBT community, but some unique differences that should be accounted for as well. I can help you see any financial blind spots and show you ways to make sure they are accounted for in a judgment-free, pressure-free environment.
Although I'm based in Honolulu for in person meetings, I work with clients across the country virtually as well. Please reach out to set up an appointment. I look forward to working with you!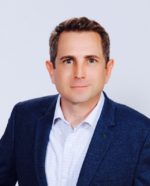 Business Genre/Categories:
Business Description:
Is your company in need of substantial amounts of seed, development or expansion capital? Are you having difficulty raising $1,000,000 to $25,000,000 from financial institutions or private placements?
We have been capitalizing start-up and early stage companies—exclusively since 1998. However, unlike other venture capital funds or investment banks, we do not utilize outside investor capital which places our fiduciary duty solely with you; the entrepreneur.
As your venture capital partner, we position your company to obtain the optimal amount of capital while ensuring that your founders maintain the vast majority of equity-ownership interest and voting control throughout its life cycle. As our main focus, we apply proven corporate engineering practices designed to minimize risk and create value for investors. Collaboratively, we create hybrid securities through proper corporate engineering that enable you to present your securities to us, as well as others, for investment.
Simply stated, we bring Wall Street to Main Street.
As former Wall Street Investment Bankers and experts in compliance matters related to selling securities, as well as innovators of crowdsourced incubation using critical corporate and social engineering standards, we are intimately familiar with the criteria employed by Wall Street and Corporate America looking to fund "quality deal flow." Our venture capital model is designed to prepare your company to become the quality deal flow they will fund in its early stages. Eventually, your company can effectively engage Wall Street for an IPO or Corporate America for a strategic sale, as your exit strategy, but only if and when you're ready.
Please contact me for an exclusive invitation.