PLEASE NOTE: All Chamber In-Person Events have been postponed or cancelled until further notice. Please check back as the situation develops. We will be having webinars that will be posted on this page, the News and Events page and our Homepage. If you have ideas for a webinar, please contact us.

Hawaii Is Hiring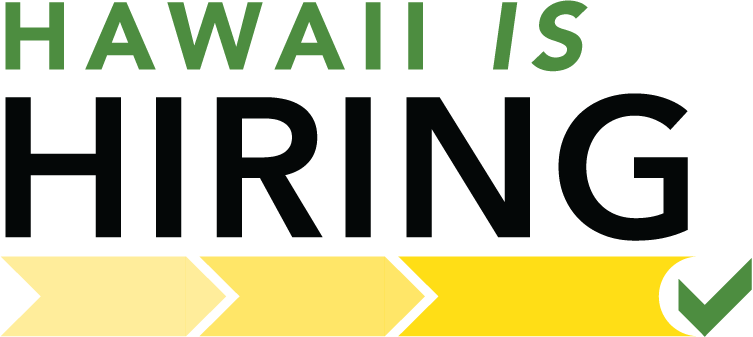 Hawaii is Hiring is a one-stop online resource that connects kamaʻāina to job opportunities, training programs and career navigation. It provides local job seekers and new graduates with a streamlined job board and simple access to training and education tools valued in Hawaiʻi's in-demand and emerging industries.
Hawaii is Hiring also helps residents find local short-term certificate programs and earn-and-learn opportunities like internships and apprenticeships that provide workers of all ages with opportunities to gain new skills to re-enter the workforce.
We are committed to helping Hawaiʻi residents impacted by COVID-19 find new employment and prepare for career paths that align with Hawaii's economy of the future.