Health & Well-Being

Business Genre/Categories:
Business Description:
The Alzheimer's Association is the leading voluntary health organization in Alzheimer's care, support and research. Our mission is to eliminate Alzheimer's disease through the advancement of research; to provide and enhance care and support for all affected; and to reduce the risk of dementia through the promotion of brain health.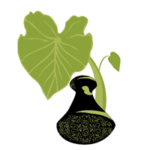 Business Genre/Categories:
Business Description:
In 2018, Life Foundation and The CHOW Project merged together to become the Hawai'i Health & Harm Reduction Center (HHHRC), a non-profit public health organization.
OUR MISSION
Reducing harm, promoting health, creating wellness, and fighting stigma in Hawai'i and the Pacific.
The Hawai'i Health and Harm Reduction Center serves Hawai'i communities by reducing the harm and fighting the stigma of HIV, hepatitis, homelessness, substance use, mental illness, and poverty in our community. We focus our efforts on those disproportionately affected by social determinants of health, including but not limited to: people living with and/or affected by HIV, hepatitis, substance use, and the transgender, LGBQ and the Native Hawaiian communities. We foster health, wellness, and systemic change in Hawai'i and the Pacific through care services, advocacy, training, prevention, education, and capacity building.
Services offered include:
HIV Testing: Confidential HIV & HCV rapid 20 minute testing;
Living with HIV: Case management, counseling and support for people living with HIV/AIDS;
Syringe Exchange: One-for-one needle exchange and education on proper syringe disposal;
Hawaii's Last Drag: A multi-step program for people who want to quit smoking;
Wound Care: Non-judgmental, street-based wound care;
Transgender Services: Advocacy, understanding, and care through our Kua'ana Project;
LEAD: Diversion program for criminal activity due to behavioral health issues;
and Hepatitis Care: Hepatitis testing and care for those living with Hepatitis.
OUR HOURS
9AM – 5PM
Monday – Friday
Testing Hours
Monday – Friday 9AM – 4PM
Business Genre/Categories:
Business Description:
Mental Health Coaching with Kevin Moran, MS is an empowering, strengths-based preventative mental health service to improve current emotional well-being and prevent future mental health concerns and crises.
Working together with me as your coach, I will help you develop and refine your goals into actionable and attainable steps and will support you throughout your journey, providing you with accountability to implement learned mental wellness strategies to improve your overall quality of life.
I am an LGBTQIA+, gender, racial, cultural, minority-affirming provider. I welcome the opportunity to work with all clients and it's an honor to be part of your story.
Kevin Moran, MS holds advanced education in psychology, formal training in coaching and counseling, numerous coaching certifications, and professional experience in a variety of mental health systems. Kevin's expertise is guided to help you unlock your greatest potential.