PLEASE NOTE: Hawaii Rainbow Chamber of Commerce in-person events have been postponed until further notice. HRCC will host online programs as the situation evolves, and welcomes your ideas for webinars, trainings and other virtual events. Please contact us at Info@HiRainbowChamber.org.

LGBTQIA+ Small Business Owners & Members Support Group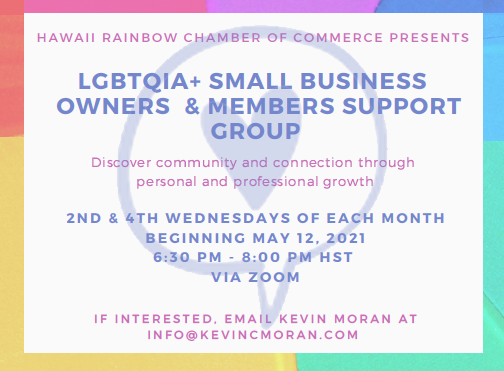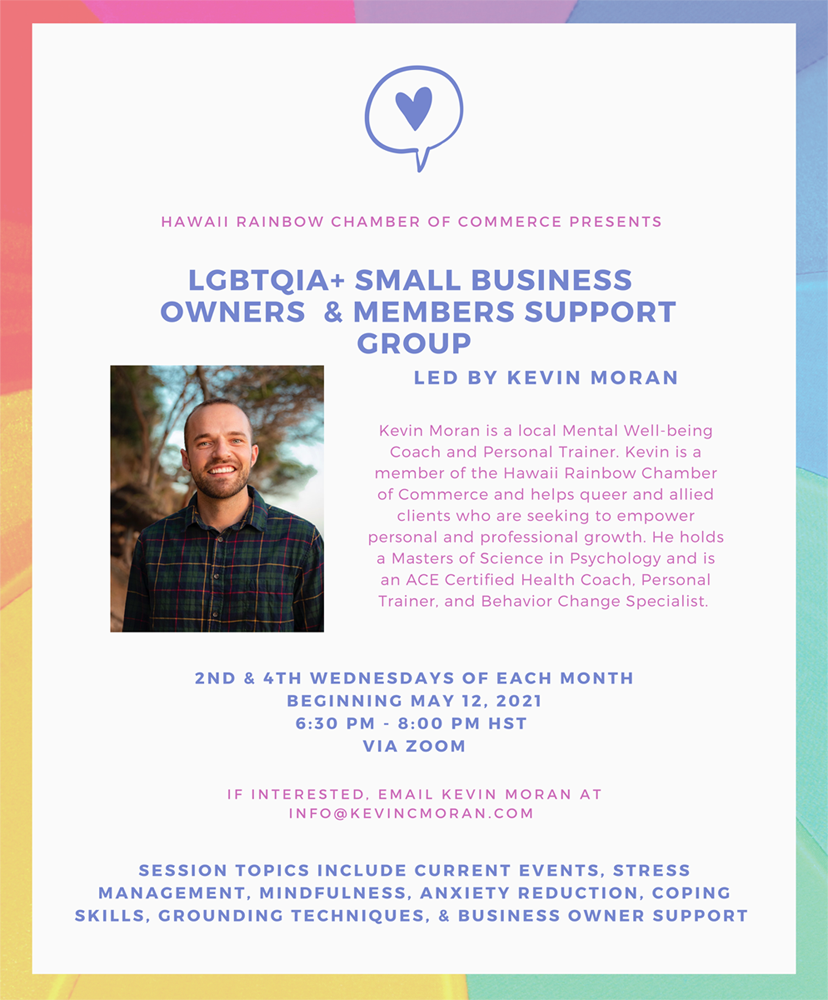 Discover community and connection through personal and professional growth with this new support group presented by the Hawaii Rainbow Chamber of Commerce. Led by Kevin Moran, the group will meet the 2nd and 4th Wednesdays of each month beginning May 12 from 6:30pm – 8pm via Zooom. Topics include current events, stress management, mindfulness, anxiety reduction, coping skills, grounding techniques, queer business ownership issues and identity development.
For more information, contact Kevin Moran at info@kevinmoran.com
Kevin Moran is a local Mental Well–being Coach and Personal Trainer. Kevin is a member of the Hawaii Rainbow Chamber of Commerce and helps queer and allied clients who are seeking to empower personal and professional growth. He holds a Masters of Science in Psychology and is an ACE Certified Health Coach, Personal Trainer, and Behavior Change Specialist.