Graphic Design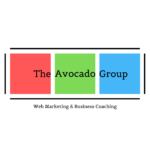 Business Genre/Categories:
Business Description:
Web Marketing & Business Coaching
By leveraging the talents of a culturally-diverse array of specialists, our privately held, locally-owned company has earned the trust of some of Hawaii's best-known small and medium-sized brands – both here on Maui and across the state.
The Avocado Group is Hawaii's premier digital marketing agency, combining peerless website marketing with preeminent business coaching.
Our capabilities include Websites, Social Media, Listings, Ad Campaigns, Brand Development, Market Identification, Search Optimization, Copywriting, Photography/Videography, Graphic Designs, Industry-Specific Packages & So Much More…
Simply put, we're with you every step of the way.