College/University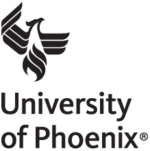 Business Genre/Categories:
Business Description:
What does it mean to be a Phoenix?
We are the risers. The ones who know that if we want it, we have to go out and get it. We give blood, sweat, and sometimes tears. We are sculpted by adversity. We are made from desire and a dream, but we leave nothing up to fate. We have the skill, and we have the will. And we will not let ourselves be ignored.
We rise to reinvent ourselves
In our constantly changing world, we choose to adapt. We create a new future for ourselves and our families by updating our skills to become relevant in today's workforce.
Will you join our 8000+ alumni throughout the Hawaiian Islands?
#WeRise #OneMillionStrong