Advertising
Business Description:
Instant Free Access to Hawaii and the Nation's Top LGBTQ+ Realtors. Free Home Buyers Representation – Free Relocation Kit to any City, USA for Home Buyers – Free Home Sellers Competitive Market Analysis, and more. Visit GayRealEstate.com, enter a city name and start a conversation with the agent of your choice. No Cost or Obligation! Over 2000 LGBTQ+ Real Estate Agents serving our community for over 25 years! Online or Toll Free 1.888.420.MOVE (6683).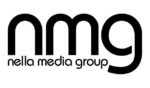 Business Description:
NMG Network is a cloud-based broadcasting company producing and aggregating original content including shows, films, music, and events. We utilize online, in-room hotel, resort, and luxury residential distribution channels to reach our audiences. We have 11 unique media brands, including Lei, a print publication and video content channel curated for LGBT travelers.
Business Genre/Categories:
Advertising, Advertising & Media, Bars, Bars & Nightlife, Communications, Consulting, Digital Content, Email Marketing, Event Planning, Gay Bars, Graphic Design, Marketing, MC/Emcee, Media, Nightclubs, Social Media Management, Tourism, Travel & Hospitality Services, Writing
Business Description:
Hawaii's Premier LGBTQ+ Resource and Guide for Locals & Visitors.