Advertising
Business Genre/Categories:
Business Description:
Instant Free Access to Hawaii and the Nation's Top LGBTQ+ Realtors. Free Home Buyers Representation – Free Relocation Kit to any City, USA for Home Buyers – Free Home Sellers Competitive Market Analysis, and more. Visit GayRealEstate.com, enter a city name and start a conversation with the agent of your choice. No Cost or Obligation! Over 2000 LGBTQ+ Real Estate Agents serving our community for over 25 years! Online or Toll Free 1.888.420.MOVE (6683).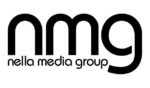 Business Genre/Categories:
Business Description:
NMG Network is a cloud-based broadcasting company producing and aggregating original content including shows, films, music, and events. We utilize online, in-room hotel, resort, and luxury residential distribution channels to reach our audiences. We have 11 unique media brands, including Lei, a print publication and video content channel curated for LGBT travelers.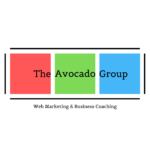 Business Genre/Categories:
Business Description:
Web Marketing & Business Coaching
By leveraging the talents of a culturally-diverse array of specialists, our privately held, locally-owned company has earned the trust of some of Hawaii's best-known small and medium-sized brands – both here on Maui and across the state.
The Avocado Group is Hawaii's premier digital marketing agency, combining peerless website marketing with preeminent business coaching.
Our capabilities include Websites, Social Media, Listings, Ad Campaigns, Brand Development, Market Identification, Search Optimization, Copywriting, Photography/Videography, Graphic Designs, Industry-Specific Packages & So Much More…
Simply put, we're with you every step of the way.