Travis Knott, Commonwealth Capital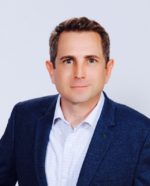 Business Name :
Travis Knott, Commonwealth Capital
Business Description:
Is your company in need of substantial amounts of seed, development or expansion capital? Are you having difficulty raising $1,000,000 to $25,000,000 from financial institutions or private placements?
We have been capitalizing start-up and early stage companies—exclusively since 1998. However, unlike other venture capital funds or investment banks, we do not utilize outside investor capital which places our fiduciary duty solely with you; the entrepreneur.
As your venture capital partner, we position your company to obtain the optimal amount of capital while ensuring that your founders maintain the vast majority of equity-ownership interest and voting control throughout its life cycle. As our main focus, we apply proven corporate engineering practices designed to minimize risk and create value for investors. Collaboratively, we create hybrid securities through proper corporate engineering that enable you to present your securities to us, as well as others, for investment.
Simply stated, we bring Wall Street to Main Street.
As former Wall Street Investment Bankers and experts in compliance matters related to selling securities, as well as innovators of crowdsourced incubation using critical corporate and social engineering standards, we are intimately familiar with the criteria employed by Wall Street and Corporate America looking to fund "quality deal flow." Our venture capital model is designed to prepare your company to become the quality deal flow they will fund in its early stages. Eventually, your company can effectively engage Wall Street for an IPO or Corporate America for a strategic sale, as your exit strategy, but only if and when you're ready.
Please contact me for an exclusive invitation.
Send Message to listing owner