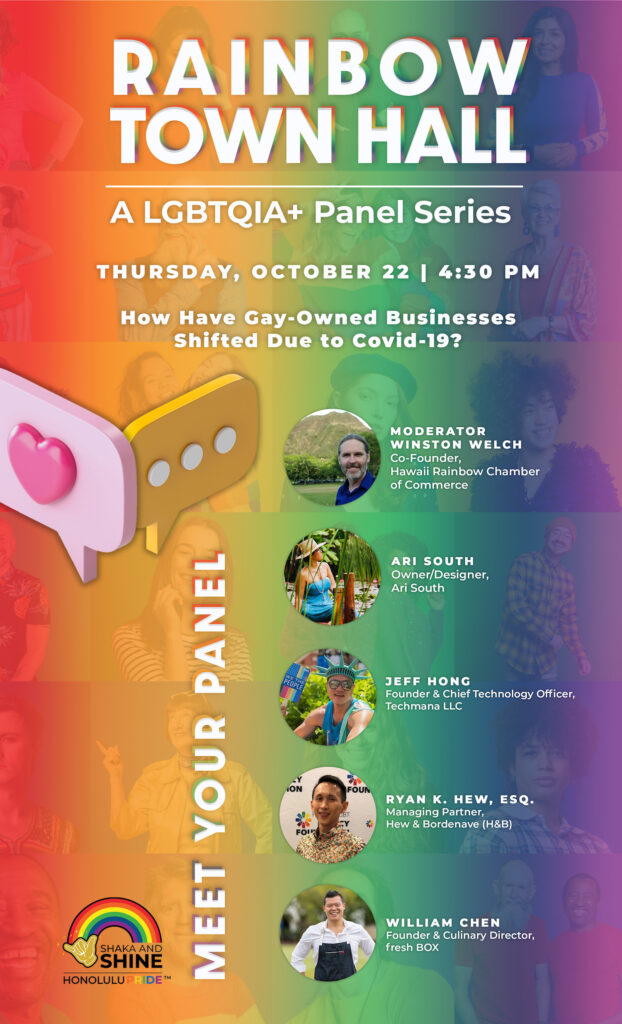 The Hawaii Rainbow Chamber of Commerce was proud to participate in Rainbow Town Hall–a 5-part virtual panel discussion series produced by the Hawaii LGBT Legacy Foundation for 2020 Honolulu Pride.
Educators, health care providers, members of the business community and activists on the front lines will discuss how to move forward on critical issues facing Hawaii's LGBTQIA community: criminal justice, inclusive education, the economic impact of COVID-19, stigma and mental health and safe and stable housing.
The videos from Rainbow Town Hall's discussions that took place Oct. 14 – 28 are now online. You can watch them on the Honolulu Pride website here.
Contact Randy Soriano at randy@hawaiilgbtlegacy.com with questions.